"Executing Grace"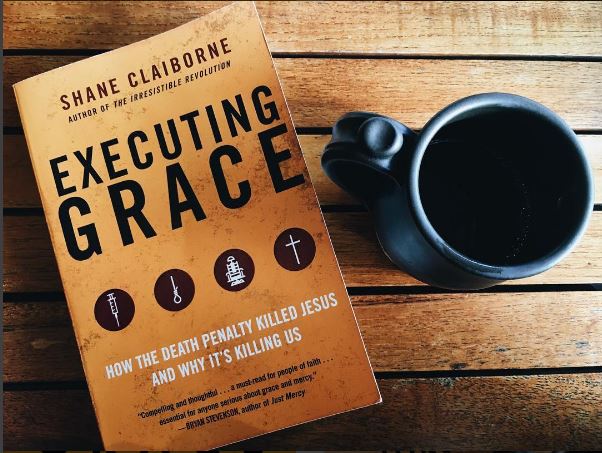 Author: Shane Claiborne
I have so many words for this book. The timing of me reading this couldn't have been better. During the season of Lent, a time of remembrance of Jesus' death and resurrection, I had my nose in this piece of truth.
I'll be very honest, capital punishment isn't something I've spent a lot of time thinking about before reading this. Did I support it? No. Could I support my reason? Probably not.
Aside from being a fan of the way Shane Claiborne writes, the comparison between capital punishment in today's world and Jesus' crucifixion two thousand years ago was what caught my eye. Regardless of your stance on capital punishment, I think you would benefit from reading this.
Shane combines the legal and political aspect of capital punishment with the personal stories of ones who have been affected by it. He also does an in-depth study on Jesus' crucifixion and ministry.
One of my favorite parts, on top of practically every word between the front and back cover, was the personal stories of reconciliation at the end of every chapter, aptly titled, 'Faces of Grace'. Stories of daughters of victims who forgave and extended grace to the ones who took away their loved ones' lives.
The whole book in two sentences:
Jesus came to reconcile, to heal; His death forgave all sins. Capital punishment creates more victims than healing, opposite of Jesus' mission.